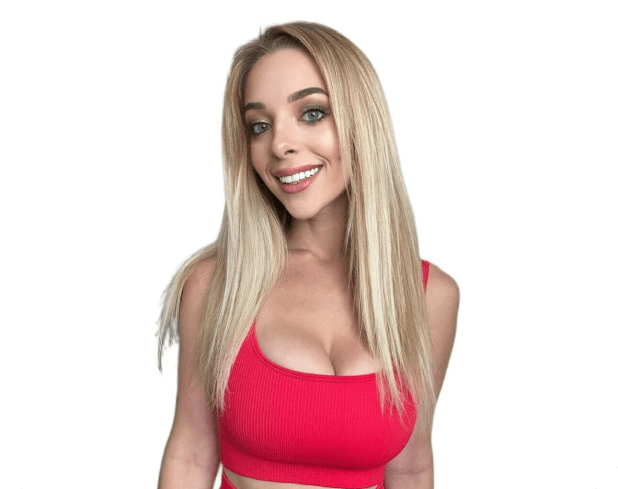 Anna knows the dating scene and frustrations men have more than the average joe. Her teachings and techniques for making over a guy's fashion and social media game have helped 100s of men gets more dates & into meaningful relationships.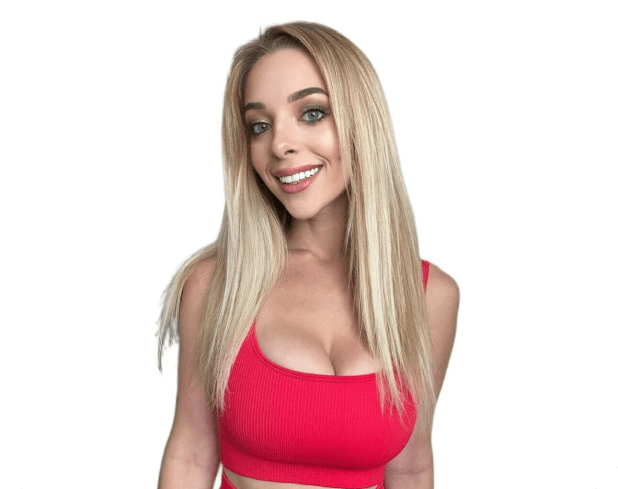 In the crazy world of modern dating, Anna Pellegrino shows men how to conquer the complexities of style and social media. A former world-class model, she's pivoted her runway expertise to coach men into upgrading the most important first 5 seconds of meeting someone… their appearance and social media.
Meet Anna, not just your average dating coach, but a fashion  and social media maestro who turns the average Joe into the man women would do anything to get.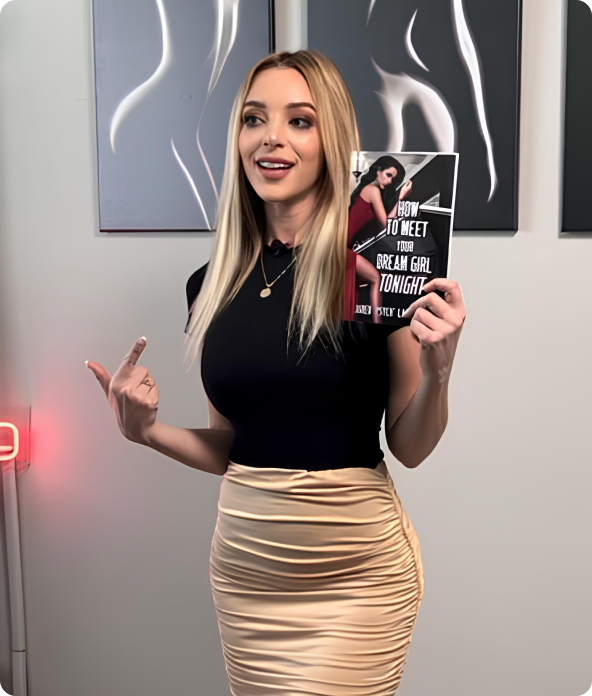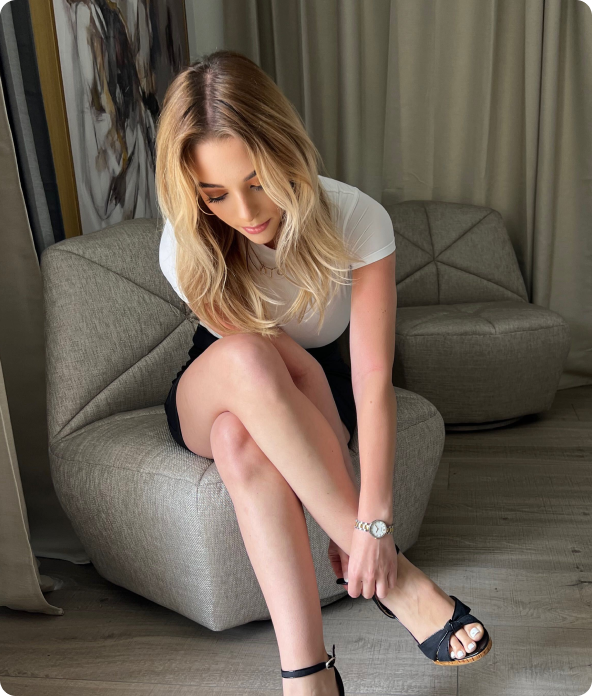 Simplifying Fashion & Social Media For the Modern Man
Let's face it
The average guy doesn't get a roadmap to attractive style, self care, and social media. That's where Anna steps in and breaks them down to its basics. She knows how to help every man effortlessly discover outfits that don't just fit, but turn heads. Then she optimizes every man's online presence that stops any girl from scrolling. With Anna's insight, fashion and social media isn't a puzzle; it's a walk in the park.
Anna's journey from modeling to the forefront of dating coaching is as distinctive as her "look good and feel good" approach. By creating a magnetic style and social media, she helps men attract great women in person and in their DM's. Anna's coaching continues to leave men stunned at how women treat them differently. A Diverse Roster of Successful Men
Anna's clientele is as varied as her expertise. She helps men of all backgrounds, whether they're re-entering the dating universe or getting serious for the first time. Her influence is a universal passport to the land of love. Redefining the Dating Coaching Realm
Anna Pellegrino has carved a niche in the dating coaching world, blending finesse with interpersonal insight. Her advice goes beyond the surface, and creates a deep confidence in men that women instantly are attracted to. With her guidance, countless men have not only attracted love but have also become their most authentic selves.

In a world where everyone has opinions on dating, Anna stands out. She's the friend who knows fashion, the mentor who gets you DM's from your social media, and she's all about real talk and real results. Her mission? To elevate your fashion game and social media presence, so your true mojo can come out.
Making fashion easy to understand
Leaving men stunned at how women treat them differently
BOOK A CALL TO RECEIVE FREE TRAINING CUSTOMIZED TO YOU
THIS IS NOT A SALES CALL.
Keep your wallet in your pants. This is a chance for us to prove ourselves to you by giving you custom training based on your unique challenges and desires.